STARTUP CHRONICLES: The Idea
The founding of Apple has become a story of legend. Three friends working from a garage in Melano Park California, on an idea that would eventually become a multi-billion dollar company is known across the globe. But the key word here is EVENTUALLY and before apple became one of the largest tech companies in the world, it was only another idea!
While the story behind this idea, to create a mobile application that aggregates and promotes events across Jamaica for users who want to attend events and promoters to advertise efficiently and affordably might not be as legendary or unique as that of Apple, there are lessons I have learnt while working on this idea that I hope will be beneficial to you as you work on your own ideas.
LESSON 1: DOCUMENT YOUR THOUGHTS
Document, document, document and document! This is the first and most important rule! As soon as you begin to think about an idea for a business you should write it down somewhere (normally I grab my iPad or laptop but pen and paper is still the best way to go).
Dont try to develop an exhaustive business plan as soon as your creative juices starts flowing because, as you will come to learn (or have noticed already), the more you think about your idea, the more it changes and evolves (we will discuss the concept of iteration in later posts). Writing down your idea helps you to focus and stay on track with the things that matter the most. And if your memory is anything like mine, you would know that ideas dont stay around very long and the brain is like a leaking bucket.
"When you write down your ideas you automatically focus your full attention on them. Few if any of us can write one thought and think another at the same time. Thus a pencil and paper make excellent concentration tools." - Michael Leboeuf
I first thought about Atendify in 2013 (back then it was called ehub) when I was in undergrad. Since then I have had many ideas come to me. Three years later and I am just starting to build out this idea I had way back then. This is possible only because I kept on writing and revising those ideas over the years.
LESSON 2: GET EARLY AND HONEST FEEDBACK
I know you might think that your idea is the best thing since slice bread. But until it starts to make a profit it is nothing more than the flour and other ingredients used to make the bread (What I am trying to say is no idea is entirely unique). Rest assured, your hesitation to share is not unfounded as there are people who will try to steal your idea.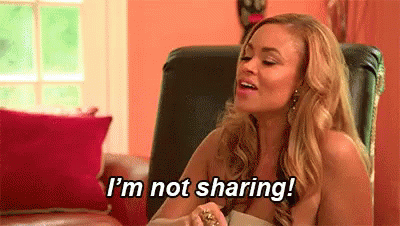 However, only through sharing (i.e., talking about your idea - by the way, you dont have to share the intrictae details of your business) with the potential customers can you know if the product is needed in the market.
At each stage of developing the idea, I spoke to friends and potential customers about my idea to build a mobile application that will help them to promote their events more efficiently and affordably than priniting flyers and posters. The feedback I got helped me to determine what features were important and what was just nice to have. Getting customer feedback will give you valuable insight into what they think about your product or service. The insight you get can help you design a product that your customers truly want and will pay money for it. Remember that you can never get too much feedback.
LESSON 3: YOUR IDEA DONT HAVE TO BE ORIGINAL TO BE INNOVATIVE
After a few weeks of thinking about my idea, I took to the internet to see if there was a service like mine currently in Jamaica. I found a few both in the island and around the world. My idea wasnt original but it was innovative for what was already on the Jamaican market. So, if you ever see a need and the lights starts going off to develop a idea, know that it is possible that somewhere around the globe someone also thought about the same thing.
In fact, I spoke to two people who had or wanted to develop an app similar to mine but had not reached as far as I have. Because as I said at the begining. An idea is just an idea - nothing else.
The question you should be asking is how can I put an original stamp on my idea that will differentiate me from the competiton (I call this the Starbucks effect). Spend your time perfecting your approach to serving your customers instead of worrying about the originality of your idea because it is the approach that will determine the winner. If you can come into the market with a tried-and-true business with a proven business model and offer a unique and provides a fulfilling service you have struct gold. Your idea might not be the next Facebook or Uber to be profitable and make you a millionaire.